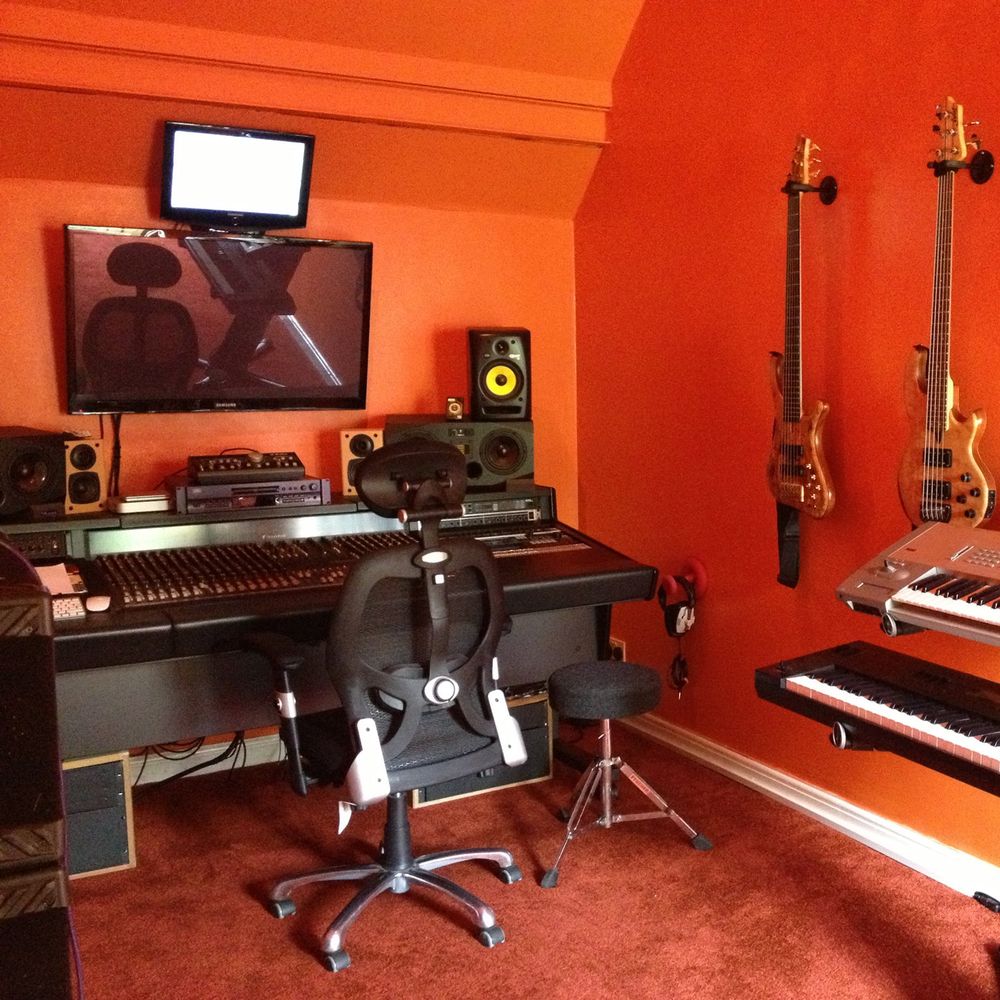 Band Bio
A little bit of History....
Press Release June 26th, 2022
SOULFUSIONSEVEN 
New Album 'Balance' out very  Soon
New Single 'Slide2022 (Martin Shaw Remix)'July 2022
Soulfusionseven are a collection of musicians originally founded by John Saltwell and Paul Baker to create a live act due to demand following the success of the single Summer Breeze written by John with singer Cheryl Aldridge. The song climbed to number 1 in the official UK soul chart in the summer of 2017 featuring the vocals of Amelia Melody.
It all began in late 2014 when after many years two old friends reunited. John Saltwell is a professional bass player/songwriter from the age of 9 and has been lucky enough to have worked with such artists as Barry White, Carlos Santana, Paul Weller and Simply Red and many more and Soulfusionseven's manager/promotor and producer Paul Baker decided to collaborate on a song that Paul had asked John to write for him with some lyrics he provided, after a few weeks Steppin' up my love was born, using musicians John had worked with over the years and some fresh new talent. Local Hertfordshire singer Dave Goodridge provided a stunning vocal,  Mark Whaymand played a great Sax solo that John believes helped the song get to where it did and with the help of Paul's contacts the song climbed to number 1 in the Amazon Nu Soul chart and remained there for 8 weeks.
Following this success John and Paul returned to John's Cottage Studio to write more music and currently have a collection of songs they are very proud of and that takes you back to their late 70's early 80's roots.
They followed their success with the next single, that was a tribute to the late great Luther Vandross entitled 'Luther'. it created the perfect mood as a follow up single.
In early 2016 'Steppin' up my love' was remixed by a young Japanese producer called Yuki Tashahaki under the pseudonym 'T Groove' and it climbed to number 1 in Japan, number 1 in various other charts and number 6 in the official UK Soul Chart.
In the summer of 2017 they reached number 1in the Official UK Soul chart with their next release 'Summer Breeze' released on DSG records.
In 2018 the band were busy working on new material and concentrating on songs for their first album 'Acquittal of the Ego' due for release around May of 2019.
Various singles followed all reaching top 10 positions in the UK Soul chart and putting Soulfusionseven firmly on the map They released their last single on the 15th February 2019 called 'Slide the remix'  featuring the amazing Carol Black on vocals and Brooklyn based producer Andre Watson aka Big Dre which at the time received a lot of radio airplay and had great feedback.
The band went into rehearsals for live shows in 2020 and following a few member changes did a few low key local shows to gauge audience feedback and it was a huge success for the band, Paul started booking shows to start around late March 2020 then COVID hit and the live shows were all cancelled.
Disappointed and locked down for over 2 months John decided to hit the studio and start writing, co/writing and recording some new material, 22 in fact, recording with the new band members Richard Hollman(guitar), Max (drums), Andy Kennedy (keys), Tom (percussion) and Jaro Kulha (saxophone) remotely John has come up with a fresh new sound for the band and with amazing vocal performances from Dave Goodridge, Amelia Melody, Cheryl Aldridge and Gavin Skeggs, from the beginning John was consulting with Paul throughout the whole process and now Soulfusionseven are very excited to release not only a new single but an Album entitled 'Balance'.
"I won't lie if I say I think there are some standout track's written by myself and Richard Hollman and featuring Singer/ Songwriter Dave Goodridge on vocals and some equally great tracks I wrote solely with Dave that we feel are worthy of success as cross over songs, Dave has really shone for me on these songs and it shows and Richard has proved to be a great song writing partner, Cheryl of course has worked with me for nearly 30 years and her writing and singing talent never fails to amaze me, as for Amelia her voice is beautiful and full of character and Gavin brings a fresh more edgy side to some of the songs which I absolutely love, his jazz feel is great, I'm blessed to have such creative people to work with and for Paul to be there when it all gets too much and for his production skills, thank you all" John.
2022 UPDATE
Hi everyone so we're about to come out of June and go into July and with a fresh and exciting new band with a line up I'm very proud to play along side; the line up is Mike Scott on Drums, John Saltwell on Bass, Richard Hollman on guitar, Andy Kennedy on Rhodes Piano and Keys, Jaro Kulha on Sax and David Bourne on Trumpet,  the vocalists are Dave Goodridge, Joannie Josephs and Lorraine Haley together we make a very soulful and funky noise.
Due to holidays and other events happening we decided to kick off our live show on 15th October at The Camden Club in Chalk Farm Road, London and hope you'll come and meet us and help to celebrate the release of the new Album "Balance".
In the meantime we will be recording some live rehearsals to give you a sneak preview as to what we are up to and how we are sounding.  Keep popping back for more news of gigs and other exciting things happening with Soulfusionseven.
"We see ourselves as the 'Soulfusionseven Soul Family'  we consider Soulfusionseven to be a collaboration of creative minds who are all involved in the making of the music. Our aim is not to change the world or re-invent music. Our aim is simply to get our music into your ears.
PLEASE CONTACT MR. PAUL BAKER FOR MORE INFORMATION
AND JOHN SALTWELL FOR PRINT
palacepaul40@googlemail.com
jsaltwell@talk21.com
Song Reviews
The Bands first Album was Released in 2019
"ACQUITTAL OF THE EGO"
Go to the music page to get your Physical or Download copy Now.
Some Reviews of our Single SLIDE
#26 New Entry UK Soul Chart 25th Feb 2019
#17 UK Soul Chart 3rd March 2019
#17 New Entry Sweet Rhythm Chart 25th Feb 2019

I Just listened -  nice song, with tight bassline and "fresh" vocals. A bit reminiscent of early Soul to Soul tracks.  Will play on Solar Sunrise, Wednesday.  Cheers. - Andrew Ackerman - Solar Radio
Hi Paul, I love the track its a winner. - Christopher Middleditch - Solar Radio
Just listening to new single. Wow. This has to be the best piece ever from Soulfusionseven apart from Luther. Well done lads. Loving this - Soul legends radio - David Brace (Dj Dabs)
 Nice Bassline Funky Track - Mark Smith
Just listened to your new song Slide, its a winner got that funky soulful jazzy feel to it - Paul Nolson
 Dropped this on Zero Radio Cracker of a Choon - JoJo Miles - Zero Radio
Live Events
Watch this space for forthcoming Events/Gigs 
New Label announced
2020 - cancelled Tour 
New shows planned for 2022 to promote New Album 'Balance'
Latest News
Gigs will be coming in thick and fast from October and we can announce on the 15th October we will be playing at the newly opened Camden Club in Chalk Farm Road, London, please come and enjoy it with us and come on a journey of discovery along side Soulfusionseven.
We once again would like to welcome the final piece of the puzzle to complete an amazing amount of talent to the family in the form of professional Drummer Mike Scott,  who has already become the bedrock of the Rhythm section and is ready to lay down some heavy funk beats and to bring some sparkle and life to the band, this man has many talents  
We welcome another great player to soulfusionseven in the form of professional Trumpet player David Bourne to add a touch of class to the proceedings and to thicken out the sound of the brass section
Soulfusionseven finally introduces some glamour into its ranks, we would like to formally introduce the incredible talent that is Joannie Josephs, the powerhouse yet soulful voice of Lorraine Haley and the soulful tones of Mr Dave Goodridge into the Soulfusionseven family to add some soulful magic to the already funky eclectic mix 
Soulfusionseven would like to welcome Piano/Keyboard player Andy (twinkle)Kennedy to band and are looking forward to getting back out gigging so we can show his talent off to the world
We are delighted to have on board the very talented saxophonist Jaro kulha to add some Sax appeal to the band 

Soulfusionseven have been blessed with a great talent to help elevate their sound with some amazing guitar playing and songwriting; ladies and gentlemen I have the pleasure of introducing to  you Mr Richard Hollman  
2022 sees the band  currently mixing and mastering the new album 'Balance' with the excellent Martin Shaw and are excited about its release, but will probably release a single from the album first
The Band are due to Release their New Single " COSMIC GARDEN PARTY " on Friday 16th July 2021 on their own Label FUNK BROTHER RECORDS. 
2020 sadly saw the bands tour cancelled due to Covid 19 and has been devastating for many in the business of music, performing and the Arts, we truly hope it gets back to some kind of normality in 2022, and look forward to seeing you all at our gigs somewhere along the road. 
2020 Band are Rehearsing for forthcoming live Events/Gigs for 2022
New personnel brings new life to the band and we are excited about getting out with the new guys and girls and playing our new album to everyone, following what we can only describe as a terrible year for most musicians. 
We are currently in the process of doing some remote live video recordings so will hopefully be able to put them up soon(ish) hahahaha 
Review 2021
Re: Soulfusionseven  - Contact Us - Facebook page
Hi Paul,
I'm from Brazil and knew about the band listening to Solar Radio and visiting the site 'firstexoeriencerecords', so yesterday I purchased your CD, very very good, amazing. Waiting for new album *Balance*, just listened to your new song *Universal Love* on your website. Great music hasn't died yet
Regards
Ciro Drumond
review 2019
Do you know what I love about you guys? You aren't that typical cheesy funk/soul/band that seem to be two a penny.. yes I am biased!... your gig at the Flava Bar was authentic and real.
Cheers, and here's to a bright future for Soulfusionseven, please record a rehearsal like I suggested... if it's good enough for Chic...  get my drift.. Ha ha ha
#soulfusionseven #johnsaltwell #paulbaker #DSG #uksoulchart
So, we have some very exciting news,  we have been in contact and working with a producer/ remixer from Brooklyn, New York by the name of Andre Watson aka Big Dre to work on some future music projects with us, following his fantastic remix of our current single Slide which will be available soon, we are also very busy working on the next single which we are very excited about and think will blow you away.
Exciting times. 
John Saltwell